Michigan's Easiest House Search!
Finding real estate in Michigan has never been easier. Our Simple to use real estate home search is updated daily with active listings from area brokers including short sales and foreclosures. Our home detail pages provide you everything including photos, features, room dimensions, taxes and a full description of each property. Customize and save your own home search with the advanced search option and automatically receive daily email alerts with any new listings and price changes.
Find homes for sale by price, location and the amenities you want with our easy to use Detroit area real estate search. Sort by county or get more specific and search by city or subdivision. Need a home with the security of a gated community, we have them. Are you looking for Detroit area waterfront home, we have them too. Not sure where you want to be, select "all areas" and get ready for all the southeastern Michigan homes available in one list. New and price changed homes are searched daily and sent to you by email. If a property meets your search criteria and is in our database, you will know about it.
Our real estate search has Michigan Broker's listings. Our search service is free, you are under no obligation to buy. We provide this service in hope that when you are in the market to buy or sell you too will see in the value our team will provide.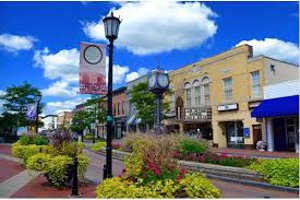 Are you Looking for a Home in a Particular Neighborhood?
Homes for sale in one of the following communities: