Brighton Houses For Sale and Home Values
Welcome to Brighton, Michigan…the quaint little suburb located in the southeast section of Livingston County. The population of Brighton as of the 2010 census is 7,444. The residents of Brighton have a motto: "Where quality is a way of life".  While keeping with the trends, Brighton still has that small town atmosphere, offering the ideal place to raise a family. Brighton is one of two incorporated towns in Livingston County. This trendy little town covers 3.56 Square miles of land, with 0.13 square miles being water. With a convenient location, Brighton is only 15 minutes from Ann Arbor, and 40 minutes from Detroit.
Why Brighton?
Thinking of relocating to Brighton? There are many reasons why this town is the perfect choice for starting over. Let's take a look at the business district: Brighton's major business districts are conveniently located on either side of the town. Two major shopping malls mean plenty of shopping opportunities and jobs for newcomers alike.
Pop culture has been influential in this small Michigan town. The 1987 movie The Gate held its world premiere at the Brighton Cinemas in Brighton.  The movie Aspen Extreme begins in Brighton, the two main characters were maintenance staff at a ski hill in Mt. Brighton.
If you enjoy a variety of arts and entertainment Brighton's performances include: plays, ballets, orchestras, choirs, and even local bands. Enjoy free summer concerts at Mill Pond. Grab a friend and enjoy live bands at some of the local pubs. Many well-known musicians and singers perform at the Brighton Center for Performing Arts.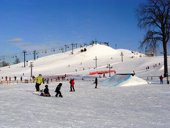 For outdoor lovers Brighton offers much to do in terms of parks and recreation. Enjoy a day at the Huron Meadows Metropark or go sledding at Island Lake Recreation Area. Kensington Metropark has over 4300 acres of beaches, boat ramps, and exercise trails. Add fishing areas, biking trails, a nature center, equestrian trails, playgrounds, picnic areas, ski trails and more and you have a park worth exploring! For more information on all the parks in Brighton and surrounding areas log on to: http://www.brightoncoc.org/index.php?option=com_zoo&view=item&layout=item&Itemid=130 .
Education System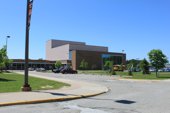 All the schools in Brighton have received state and national recognition for excellence in education, making the Brighton School District one of the top rated districts in the state of Michigan. College entrance scores are consistently in the top ten percent on the state and national levels.  You can check out a list of schools here: http://www.brightonareaschools.com/ .
Brighton is a close knit community offering many community events all year long. Relocating to Brighton means quality schools, plenty of job and business opportunities, and a quality way of life.Brighton offers gorgeous seasonal scenery with friendly folks…a recipe for one of the best places you can call home. There is no shortage of things to do in this cozy Michigan town. Whether you enjoy outdoorevents or a day at the theater, there's always something happening in the trendy town of Brighton.
Brighton…where quality is a way of life!
What's My Home Worth?